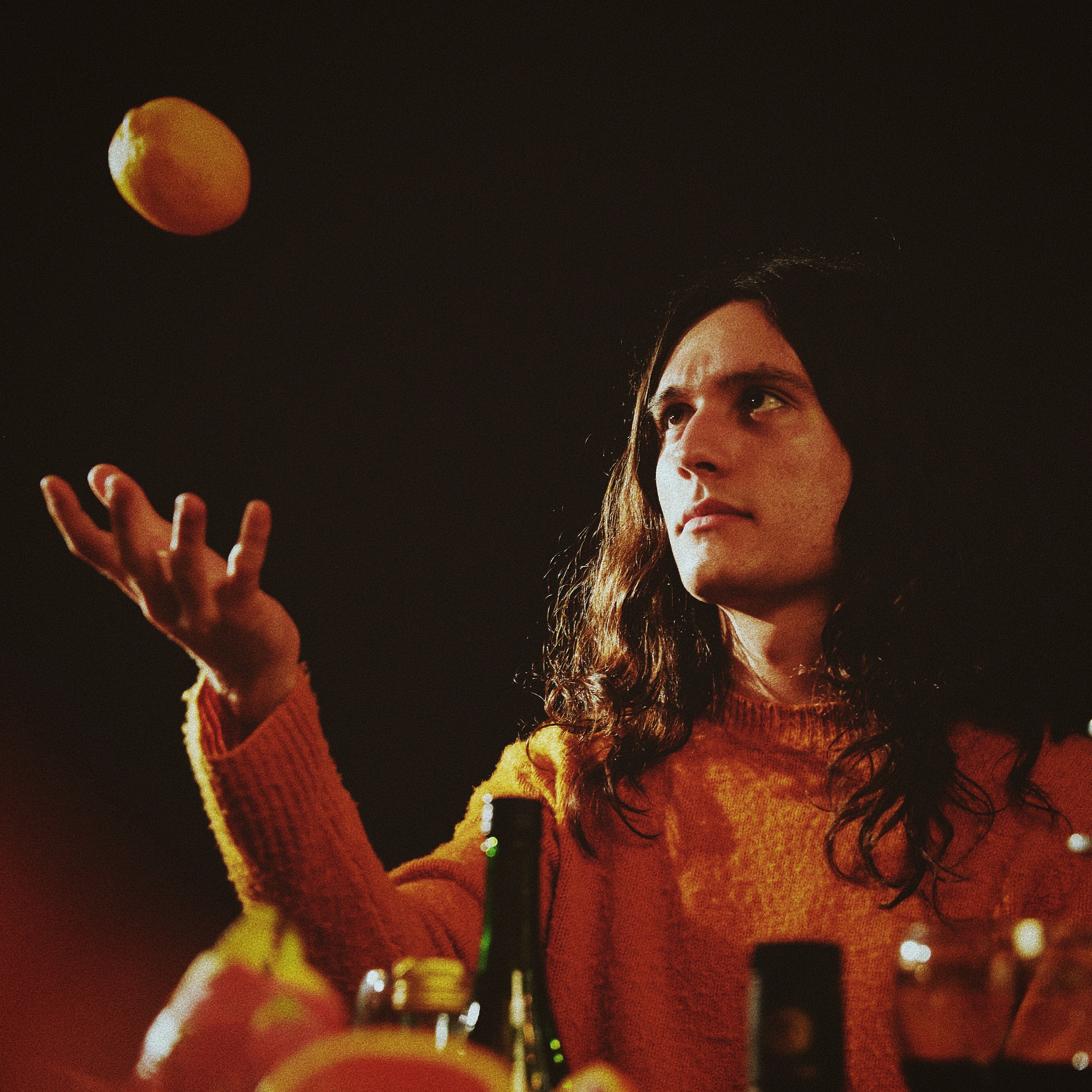 Zach Tabori doesn't like being referred to as a prodigy. In fact, that title might make him cringe. He's not egotistical. He's not conceited. But he's talented, and he has been since his youth. Growing up in Los Angeles, the multi-instrumentalist was able to begin working in the music industry as a teenager. He did various odd jobs for producers, songwriters and composers, all the while teaching himself how to record, mix, arrange, and play a myriad of instruments.
"I pretty much play everything that doesn't involve blowing through a pipe," he admits. And when listening to his music, it's hard to fathom that everything from the Wurlitzer to the pedal steel is being played by him. He's a one-man-band while in the studio, and he's not afraid to bend genre boundaries—like one of his idols, Frank Zappa. He's gone through a bluegrass phase, an Indian music phase, a prog-rock phase, and all those influences seem to find their way into his solo project. The sounds could be more different, yet somehow he's able to weave it together cohesively.
"When I create something, I'm not necessarily thinking of a particular influence or a particular style that I want to be," he explains. "I'm just thinking of the finished work as a whole and what I need to do to create some sort of a sound or a song that I'm already hearing."
Though he prefers making music on his own while in the studio, Zach brings his music to life with a five-piece band. To him, the live show is even more important than his recorded material. In less than a year, his band has regularly headlined and packed the Bootleg Theater in LA, while fitting in an east coast tour this past spring. As band leader, the singer-songwriter is meticulous when it comes to practicing—rehearsing eight to ten hours a day for two weeks straight; spending weeks fine-tuning a 35-minute set—but every Zach Tabori show has an element of improvisation.
"That always keeps me thinking and keeps me on my toes," he confesses. "If we don't want to have a bad show, we have to constantly be listening to each other and responding. We have to stay attentive when these things are going down." As a result, their song "Someone" ended up lasting 30 minutes during one set due to one of the best jam sessions Zach has ever experienced. Half of his band admittedly forgot what song they were playing when it was time to get back on track, and he didn't even care. It was that magical.
When he's not working on his own music, Zach plays guitar for SI Istwa and Jaden Smith, which includes co-writing songs such as "Fire Dept" and "K" from Erys (2019), and acts as collaborator/guitarist/producer for ¿Téo?. Oh yeah, he also scores films—including the 2016 Cannes Film Festival contending short, Midnight.
It's a hectic schedule, but he wouldn't want it any other way. "If I don't have a hundred things going on in my life, I'm disappointed," Zach says. "Music is just the world to me, and I love it so much. Being able to create and work on these ideas and hear things and create melodies and harmonies…it really, really makes me happy, and it's just really what I want to do every day of my life."
https://www.zachtabori.com/