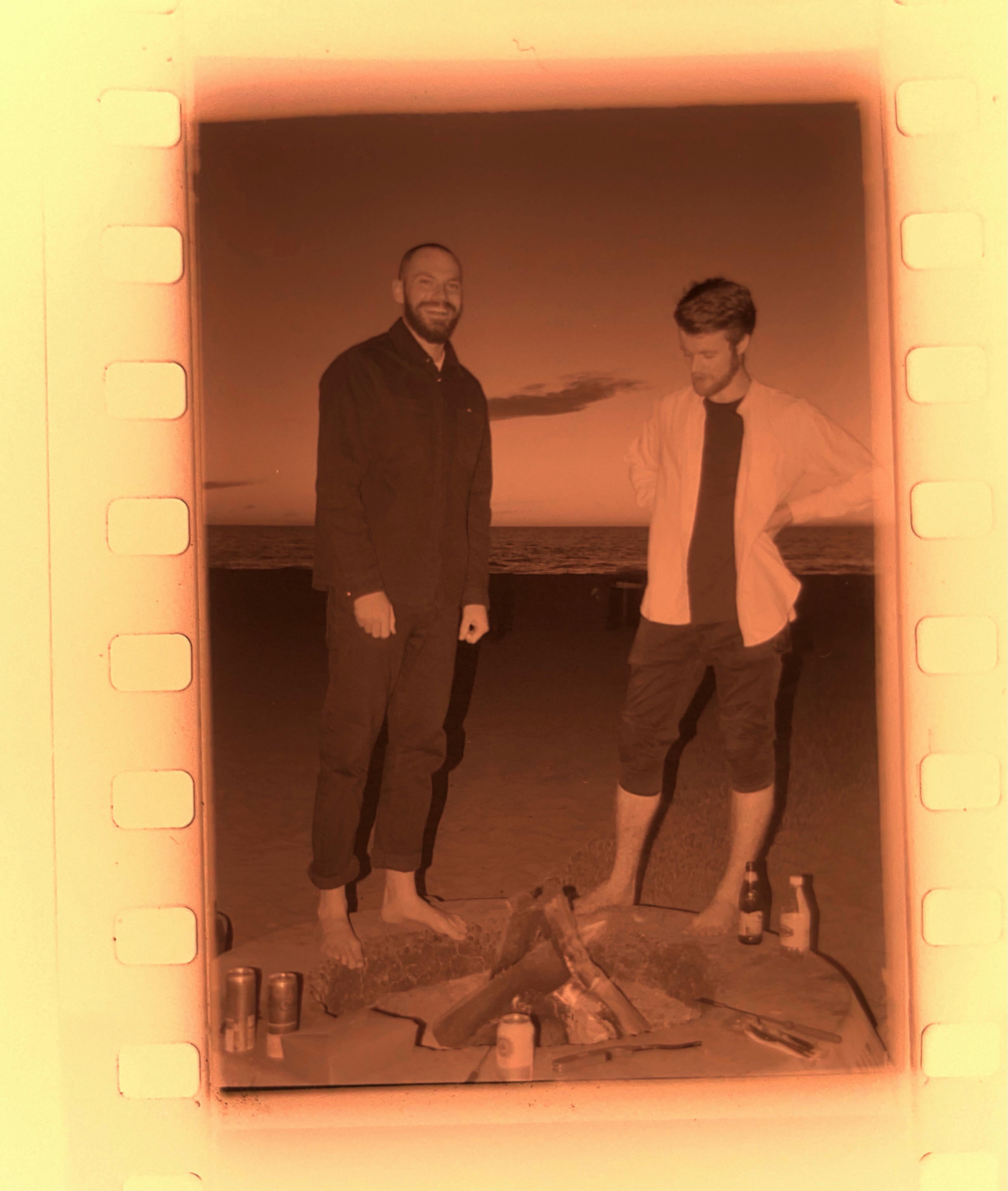 TWO TRUTHS are proving to be a singular and ear-grabbing new project in Los Angeles. Their music embodies the idea, "acoustic vibes with modern ties." Their blend of finger-picked guitar, captivating grooves, and synthesizers create songs that are filled with character and soul. The kind of songs you can appreciate more each time you listen.  
Two Truths started with Jonathan Blake and Garrett Mader; musicians, friends, and roommates who met at the Eastman School of Music. One winter day in 2020, Mader was sitting in the living room of their aging Rochester house, exploring an idea on his acoustic guitar. Blake suddenly joined Mader from the other room, lyrics already sketched down on the phone in his hand. Their collaboration began without discussion, just with a desire to create something. By the next day, the guitar idea was fully formed into "Let it Show", which can be heard on their Electric Campfire EP. More songs soon followed, and the pair brought keyboardist Max Greenberg into the fold alongside drummer Byron Cage and got to work in Blake's home studio. 
Since then, Two Truths has written dozens of songs, recorded two EPs, dropped two music videos, relocated to Los Angeles, and begun working with managers at Powerline Entertainment as they continue to make a name for themselves. Described by Indie Rock Cafe as "one of the most exciting new indie pop/rock outfits", Two Truths are just starting what is sure to be a rich musical journey.