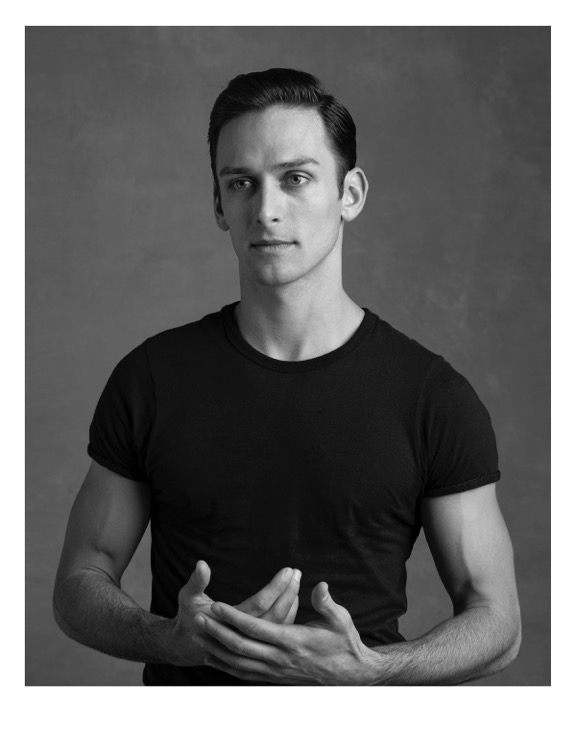 You know it the moment he appears on the bright Broadway stage: Garen Scribner is more than a song and dance man. Currently starring in the National Tour of Christopher Wheeldon's An American in Paris, Garen's career is vast. He has taught and created work at Stanford University, performed with Jennifer Lopez, choreographed and modeled for Valentino, and raised hundreds of thousands of dollars for cancer prevention.
Garen's career began with national broadcasts of The Nutcracker and The Little Mermaid for Great Performances on PBS, and has soared ever since.  Encouraged by Judith Rhodes Calgaro, Garen trained at The North Carolina School of the Arts, Boston Ballet School and San Francisco Ballet School on his way to becoming a soloist with the San Francisco Ballet. While in the Golden City, Garen served as a guest lecturer and choreographer for Stanford University and starred in West Side Story (Tony) at the War Memorial Opera House. Garen's career went international when he joined Paul Lightfoot and Sol Leon as an artist of Nederlands Dans Theater 1 in 2013. While there he created work with visionary choreographers and sang live with Kronos Quartet before landing the lead role in An American in Paris on Broadway and returning to the USA.
Along the way Garen has starred in music videos for Michelle Branch, Santana, and Les Twins; commercial campaigns for L'oreal, Valentino and Emergen-C while maintaining a full performance schedule. Deeply committed to his community, Scribner holds regular teaching positions at Joffrey Ballet School in New York and is cofounder of DanceFAR, an organization that has raised hundreds of thousands of dollars to aide cancer prevention by presenting world-class dance.
Scribner, who holds a BA in Liberal Arts with Honors from St. Mary's College of CA, has been honored for his artistry with awards from the National Foundation for Advancement in the Arts, HERO (Best Broadway Debut 2015) and the Isadora Duncan Dance Awards organization. He is currently the host of PBS's Broadway Sandwich, a new series that follows Scribner and "Broadway stars on their breaks to see what makes up the meat in their Broadway Sandwich."